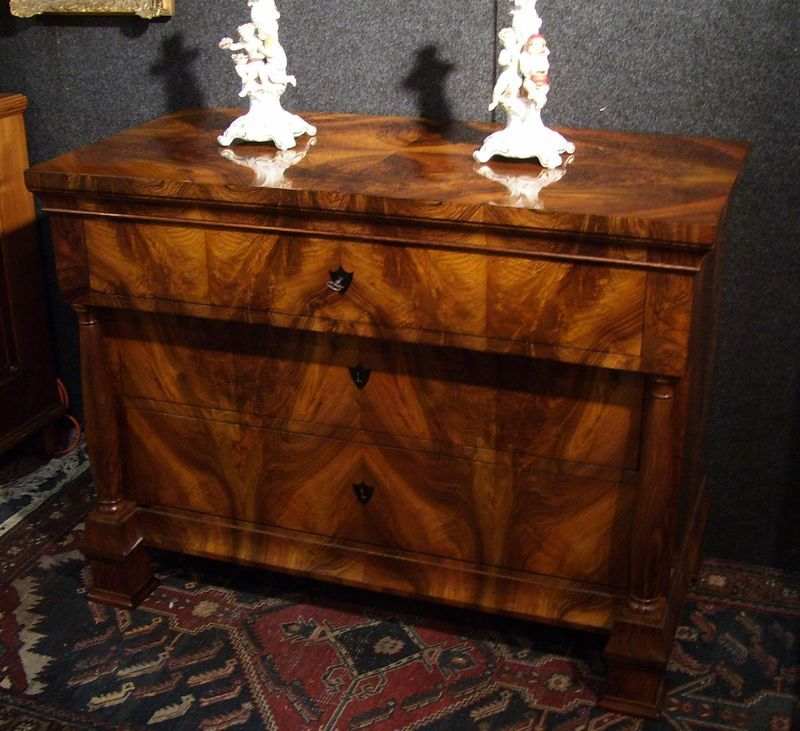 Whether your goal is a simple repair and polish of a piece of furniture, an extensive restoration of an antique masterpiece for resale, or simply to bring a period character piece of furniture back to life, let me help. I can help make your dreams come true whilst at the same time make your worst antiques nightmares go away!

Servicing both owners and serious investors of fine and period antique furniture, I specialise in period-correct repairs and finishes that maintain the highest standards and traditions of English craftsmanship.

I use the same custom finishes, glues and waxes that our forefathers used and routinely use the same specialized tools developed by the original furniture artisans, craftsmen and artists. In addition to antiques, I can also restore and repair newer pieces of furniture for clients who mix newer and older styles together. Whatever your requirements, I always use latest technologies and products to service all of your furniture needs.
My methods and products are chosen to make repairs permanent, invisible and will return your furniture to its original, or, an even better condition. I also carry everything necessary to provide a portable, emergency service for on-site, in-home or in store furniture repairs on all types of wooden antiques.
Restoration of finely crafted period antiques is both an art and a science and I have gained a balanced mix over many years working together with restorers of the highest quality and whilst running my own antique and restoration business.
Starting from this as a typical restoration piece .........
| | | | |
| --- | --- | --- | --- |
| | Before work started | | mid-way through |
And after a lot of attention .....
| | |
| --- | --- |
| | at work French Polishing ..... |
If you wish to order any Liberon products I use regularly, look in my shop or click here:

---
Specialist Restoration Services
I can provide same day, 24/7 emergency services for Disassembly / Assembly / Reassembly, Take Apart, Knock Down, Brake Down, Dismantling, Assembling and Disassembling for all antique furniture and, if necessary, I can work on-site / in-situ.
I can do restoration and polishing demonstrations and I can offer my services to clients for open house events or displays, for example "simple repairs" or "guide to polishing".
You name it, I can handle it: touch up nicks, dents and scratches, color matching, refill chips, scrapes, glue joints, fill in, re-gluing, reinforcing, recreating, gold leaf, closing open seams, repairing defective mechanisms, handles, cables, frames, casters, chair base, slides, fasteners, levelers, glides, hooks, hinges, damaged and broken frames, sagging seats, foam, padding, Dacron, broken springboards, springs, webbing, rips, cuts, holes, burns, stains, ink marks, water and heat rings, spills, pet damage, smoke and water damage, enhancements, worn finishes, laminate, veneer, grain matching, repair, restoration, French polish, refinish, upholstery, polishing, cleaning, buffing, waxing, knock down, take apart, dismantle, disassemble, etc.
By managing any of the above problems, many other irritations can be eliminated, thereby adding years of use and enjoyment to your new, or used, antique or modern Couch, Sofa, Loveseat, Chair, Ottoman, Sleeper, Sofa-bed, Recliner, China, Table, Buffet, Bed, Dresser, Nightstand, Armoire, Sofa-beds, Daybed, Wall unit, Entertainment Centre, Desk, Mirror, Chandelier, Picture Frames, Kitchen Cabinets, Banisters, Doors, Pianos, Wall Bed, Murphy Bed, Screens, Partitions, Statues, Writing cases, Jewellery boxes, etc .…

… and I can also repair scratched and/or dented hardwood floors, doors and wooden panels - please ask for more details and prices.